The printer, not printing can occur due to various reasons such as faulty printer drivers, incorrect configurations, or issues with connectivity. If you are also having trouble printing from your printer then you must go through this article to find the best possible solutions.
Fix 1: Check the Printer connectivity
First thing first, check the status of the printer, see if it has been connected properly to the computer.
Check the printer lights, if they are steady or not.
Cross-check the network cable, see if it has been connected in a proper way.
Restart both the computer and the HP printer, at times merely just by restarting the problem gets resolved.
Fix 2: Set your printer as the default
When you are trying to print something, your computer will automatically assign these printing tasks to the default printer unless you choose another one on purpose. So your HP printer won't do its job if you neither set it as the default printer nor select it as the printer to print.
If you want to set your HP printer as default, please follow the steps below.
Press Window logo key and R key on your keyboard at the same time to open Run dialog. In this dialog, type "control" and hit Enter. This will open Control Panel.
In Control Panel select Devices and Printers.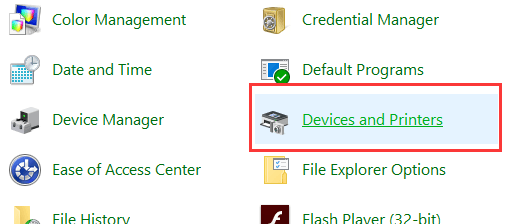 In the Printers section, right-click on your HP printer and then select Set as default printer. Click on Yes if prompted.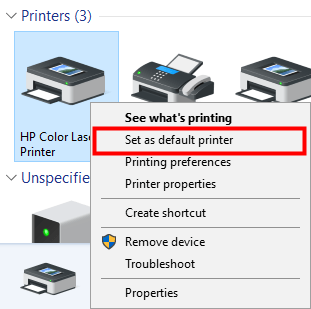 There is now a tick below the icon of your HP printer. That means it is now set as default printer.

Fix 3: Cancel all print jobs
Another possible cause of your HP printer not printing issue is the stuck print queue. The print queue containing failed print jobs can stop functioning normally and lead to the printer, not printing issues. You can clear all print jobs to get your HP printer back to normal.
Open Devices and Printers in Control Panel.
Right-click on your HP printer in the Printers section and select See what's printing.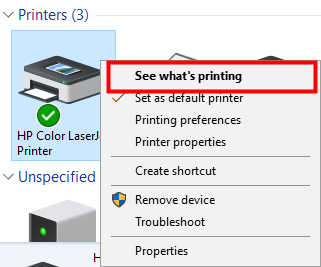 Open Printer menu and then select Open As Administrator.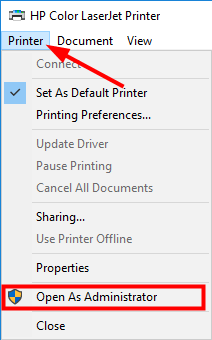 Open Printer menu again. This time select Cancel All Documents.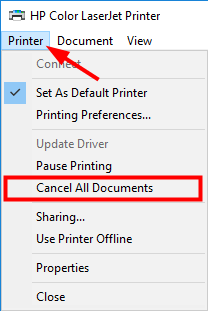 You have canceled all print jobs of your printer. Now check and see if it can run normally.
Fix 4: Clean the Printhead
Search "Control Panel" In The Search Box On The Taskbar And Open It
Click On Devices And Printers.
Right-Click On Your Printer And Choose Printing Preference From The Options Menu.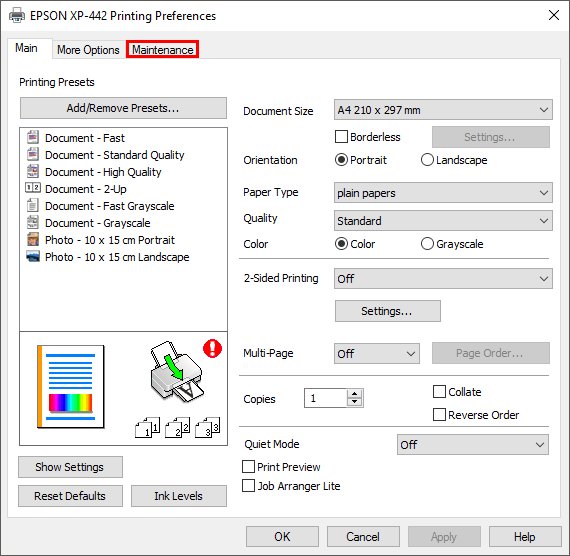 Click Start and wait for the printer to finish the first cleaning cycle.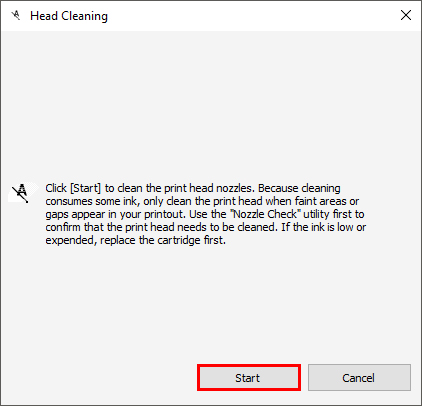 Follow the on-screen instruction.
If your, Printer Not Printing yet even after performing all the above troubleshooting methods one by one, then just be relaxed!