HP Printers have been the choice of people for many years for its high-end printing technology and features. For the most part, a printer will appear "Offline" if your computer is unable to establish communication with the device. This could be due to factors like loose cable connections, outdated printer drivers, problems with important system services, etc. Along with this, we will discuss the solutions to get rid of this error.
Solution 1: Restart Printer & Check for Connectivity
To change the Printer from Offline to Online Windows you need to turn off your printer for one minute and then turn it back on. If this doesn't change the Printer from Offline to Online then:
Check the Wi-fi connection and make sure your printer is connected to the same network as your PC.
Check for the USB cable through which your printer is connected and make sure the ports are not dusty.
Make sure that the power cable is not worn out or else the printer won't change to online.
Solution 2: Check Printer Status
Auto-updated printer driver provided by Windows Update could change your printer settings without notifying you. So you need to make sure that your printer status is problem-free:
Turn your printer off and then turn it back on again.
On your keyboard, press the Windows logo key and I at the same time. Click Devices.
Select Devices and Printers
Right-click the icon with a green check-mark and click See what's printing.
If what you see here is a grey icon without the green check-mark, right-click the icon and click Set as Default Printer.
Then right-click it and click See what's printing.
Click Printer. If you can see a tick next to the option Pause Printing and Use Printer Offline, click them to remove the ticks.
Solution 3: Run the Printer Troubleshooter
If you still haven't found a fix to get your printer online, let the Printer Troubleshooter help you out. It's a built-in tool that finds and fixes printing-related problems on Windows devices.
Go to Settings > Update & Security > Troubleshoot and select Additional troubleshooters.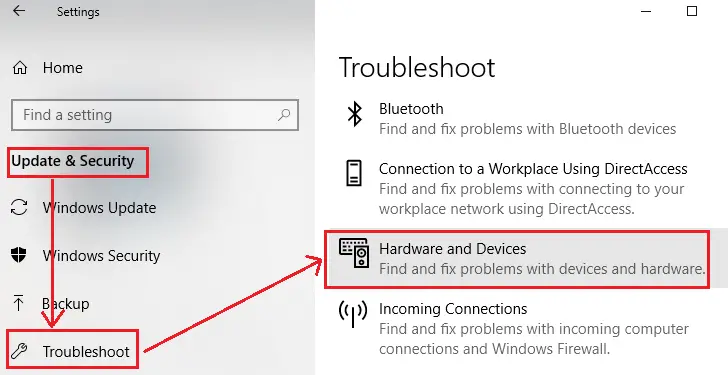 Select Printer and click the Run the troubleshooter button.
The tool will check the Spooler service and print queue for errors, examine your network printer's configuration, and run other troubleshooting checks. If it diagnoses any problem with the affected printer, it'll recommend the appropriate solutions.
Solution 4: Restart The Print Spooler Service
Your printer will refuse to work if the Print Spooler service is not working well. In some cases, this service is somehow turned off. You need to check if it's running first, then decide whether or not to restart it:
Press the Windows logo key and R at the same time. Type services.msc in the search box and press Enter.
Press the P key to faster locate Print Spooler item. See if its status is Running.

If you can't see its status here, right-click Print Spooler service and click Start.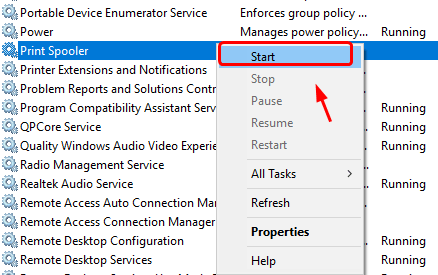 If you like, you can also restart this service: right-click Print Spooler and click Restart.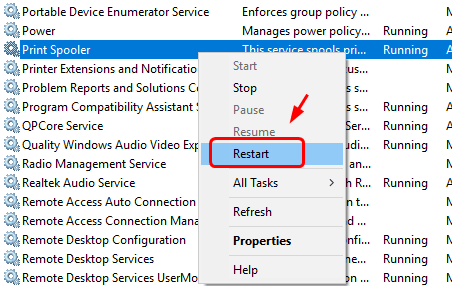 Close the Properties window.
Solution 5: Add a new Printer
Now, again go to Control panel – > View Devices and Printers and do a right-click on your printer.
Click on printer properties.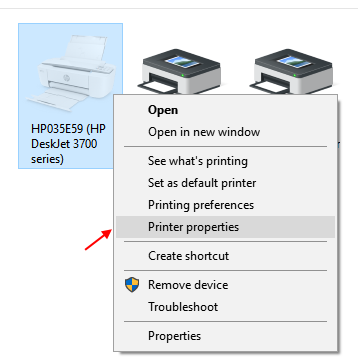 Now, click on port tab. Now, click on add port.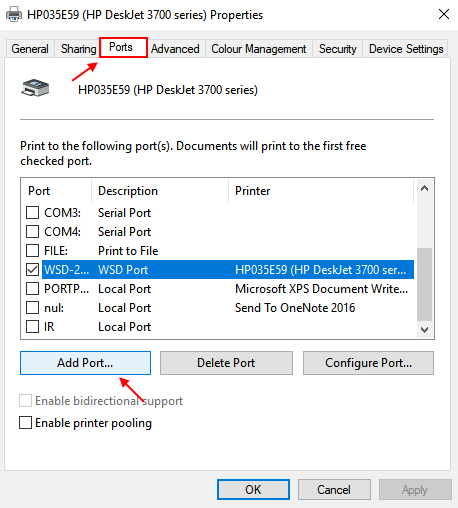 Select Standard TCP/IP port and click on New port.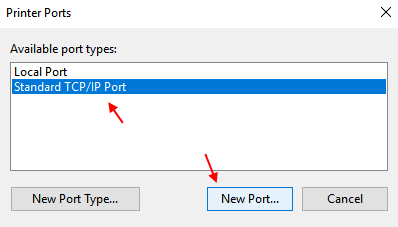 Now, type the IP address of the printer you want to add in the fields. If you do not know the IP of your printer, You can go to your printer company manufacturer's website to find the IP of your printer.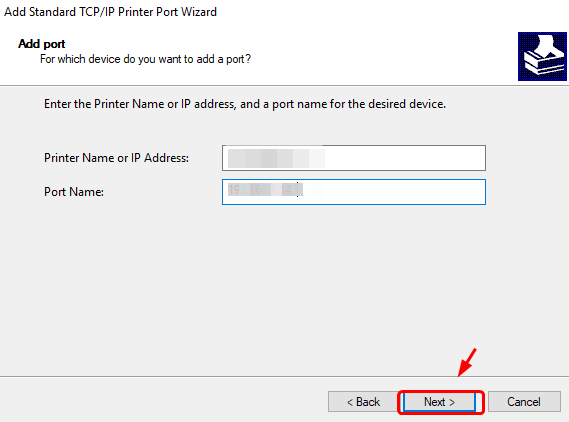 Hopefully, you were able to repair the communication errors between your system and your HP printer. Its status would have been changed from offline to online by now.