Although we live in a digital world, we still need to print things, whether it's email, documents, photos, webpages, etc. Apple eases the process with the option to print wirelessly from your iPhone. In this guide, we'll help take you through the process of printing from your iPhone with a couple of different methods to suit your needs.
How to Print from iPhone using AirPrint?
Once your printer and iPhone are connected to the same Wi-Fi network, printing with AirPrint is simple. Follow these instructions:
Open the photo or document that you want to print on your iPhone.
Tap the share icon, which looks like an up arrow in a box at the bottom left of your screen.
Scroll through the options at the bottom of the screen and tap Print.
Tap Select Printer and choose the printer you want to use.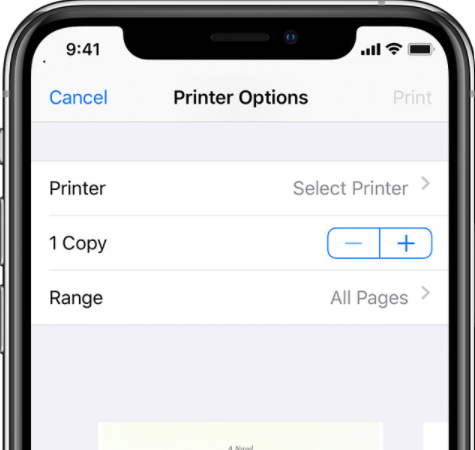 Choose how many copies you want to print, whether you want black and white or color, and what size paper you are using.
Tap Print.
How to Print from iPhone without AirPrint?
Not all printers have the AirPrint feature, especially if they are a bit older. But if they have a wireless capability, you should still be able to print from it wirelessly – you'll just have to download your printer's app. To set up a printer on your iPhone without AirPrint and use it to print:
Open your printer's app on your device. Turn on your printer's Wi-Fi.
Go into your iPhone "Settings" and hit the Wi-Fi tab.
Locate your printer under "OTHER NETWORKS" and tap on it.
Pull up the document, image, or webpage you want to print, then hit the "Share" icon.
You should now be able to connect the printer through the app and print.
That's all you need to do, and the printer will start printing the selected file from your iPhone. Go through the steps carefully to avoid any mistakes.