After you have successfully installed a printer, you should print a test page. Printing a test page can also help to analyze the source of a printing error. It provides information on whether the printer is really working properly. Step-by-step instructions on how to print a Test Page in Windows 8, 8.1, 7, and Mac to confirm that your printer and computer can communicate with each other.
Method 1: Steps to Print a Test Page?
Open the search bar and look for Printers and Scanners.
When you choose Printers and Scanners, a new box will appear in front of you.
Look for your printer in the system's catalog of available printers.
Once you've found your printer, right-click it and choose Manage.
The very first choice under Manage your computer lists is to Print a test page.
Choose the choice and check your printer to see if the page was correctly printed.
If you are dissatisfied with the print output, replace the printer ink or cartridge and repeat steps 4,5, and 6.
If you are still having problems printing a test sheet, you can try out a test page.
Method 2: Print a Test Page on Windows 7
Click on the Start button and select Devices and Printers from the Start Menu.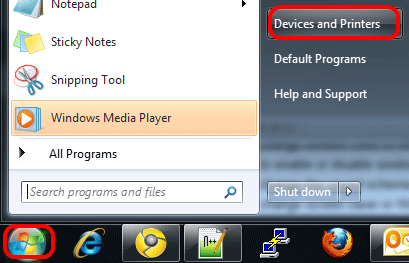 On the new window, under the Printers and Faxes section, locate the printer to test.
Right-click on that printer and choose Printer Properties.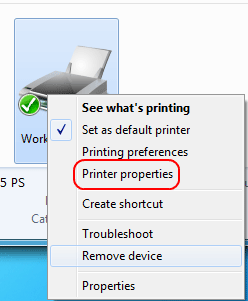 On the new window, click Print Test Page in the bottom right to print a test page.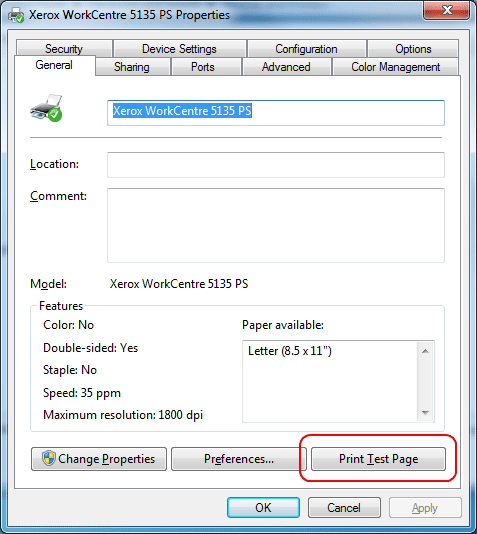 Method 3: Print a Test Page on Windows 8(8.1)
From the Desktop, go to the start page by pressing the Windows key on your keyboard, or clicking the lower-left corner of the screen.
On the start page type the word "printer," a search is automatically performed.
Click Settings. From the search results select View Devices and Printers.
Right-click on the printer icon, then select Printer Properties.
Click the Print Test Page button on the lower right of the dialogue.
Method 4: Print a Test Page on MacOS
The "Apple" icon is located in the upper left corner of the page. Select this button.
Navigate down to "System Preferences" and then to "Printers and Scanners."
Locate the printer in the catalog and pick the printer you want.
Choose the button "Open Print Queue" and delete any pending print commands.
When a new window appears, choose "Option & Supplies" and then press on "Utility."
On the Utility tab, pick the "Print Test Page" function.