If you are looking forward to knowing how to connect a canon printer to a wifi network, then mentioned below are some of the points that you need to follow:
Step 1: WPS Connection Method
Take a careful note of the procedural steps for the Canon wireless printer setup.
Ensure that the Canon printer is turned on. (Here the white power lamp will be lit.)
Verify that, the button on the access point should be ready to be pressed.
Here, hold the WiFi button (A) on the printer till the time the white power lamp flashes once. Release the WiFi button after one flash.
Ensure that the blue WiFi lamp flashes quickly and white power lamp lights up.
Thereafter, press and hold the button on the access point (within the time span of two minutes.)
Lastly here user needs to make sure that both blue WiFi lamp and white power lamps are lit.
Now your wireless network connection setup is complete now.
Step 2: Standard Connection Method
The standard connection method is another way of connecting the wireless connection to the canon printer. This method is applied in that case when your router doesn't have a WPS feature. You can follow the below-described guidelines to activate the connection between your wi-fi and canon printer by using this method.
First, you need to check if your Canon printer is switched on.
It should be connected appropriately for setup.
If you are using a wired connection, then you must be required to use an Ethernet cable.
Ensure that the drivers which you have required are already installed on the system.
You should need to connect your Canon printer with an internet connection and check its speed.
If you have a router, then you need to connect the printer and computer with your router.
Network Settings
To execute the standard connection method, you need to check its network settings because, without a network, it is difficult to activate a connection. The complete step-wise network settings information is available here.
First, connect your computer with your printer for Network Settings.
Now, you need to load the input tray with papers.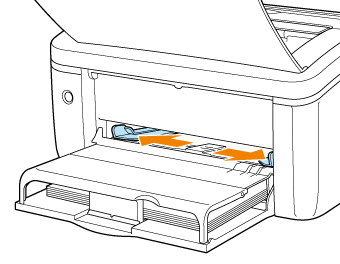 For a few seconds, press and hold the cancel or resume button.
Check the connection status in the printouts of the information page.
Also, Select the network name.
How to Setup Canon Pixma Printer on Windows?
To know how you can set up your canon printer with wi-fi in a windows user system, follow the below-mentioned steps.
Click on Start and then open Setting.
In your Settings window, click on Devices.
Now, select Printers and scanners and choose the option of Add the printers or scanners. By selecting this option, you can add your printer to your list and connect it with the same network as your printer.
After finishing these steps, you will succeed in connecting your Canon printer with your wi-fi connection.