If you want to print from an iPad, you must have a Connect iPad to Canon Printer (AirPrint). And make sure that both the iPad and printer are connected to the same frequency network. A printer is a technology that lets you print high-quality through AirPrint-compatible printers via wireless LAN without having to download or install drivers.
Connect iPad to Canon Printer (AirPrint)
Make sure you have an AirPrint printer. Your iPad must be connected to an AirPrint-compatible printer in order to print.
Turn on your Canon printer. Make sure the printer is plugg into an electrical outlet, then press the "Power" button on the printer.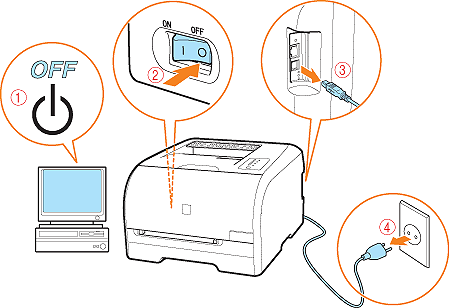 Disconnect the printer's Bluetooth or cable connection. To connect to your printer via AirPrint, your printer cannot be connected to your computer via Bluetooth, nor can it be connected to a router via an Ethernet cable.
Connect your printer to Wi-Fi. If your printer is not already connected to a Wi-Fi network, use the printer's menu to select a strong Wi-Fi connection.
Open your iPad's Settings. then Tap the Settings app icon, which looks like a gray box with gears on it.
Tap on Wi-Fi. It's on the top-left side of the screen. Doing so will open your iPad's Wi-Fi menu.
Evidently, you are connected to the same network your printer is connected to. Your iPad must be on the same wireless network to which you connected your AirPrint printer
Stand near your AirPrint printer. For optimal results, you'll want to stay within a few feet of your printer, although it's usually safer to put the printer in another room.
Printing with AirPrint
Open the app you want to use. then Tap the app icon for the app in which the item you want to print is located.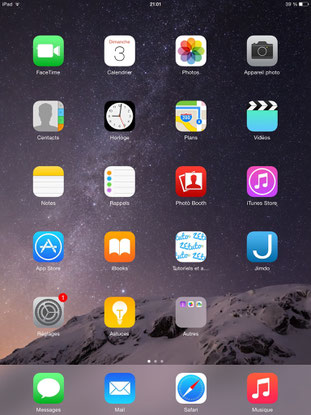 Open the page or document you want to print. For example, if you're printing from the Photos app, you'll tap the photo you want to print.
Tap the "Share" icon. It's usually in one of the corners of the screen, though you may find it in the URL bar or the ⋯ menu if you're using a browser. You'll see a pop-up menu appear at the bottom of the screen.
Tap Print. This printer-shaped icon is in the bottom row of the pop-up menu. Doing so opens the Print menu.
Tap Printer. It's a field at the top of the menu. This will open a list of the compatible AirPrint printers within range.
Select your printer. then Tap the name of the printer with which you want to print your item.
Tap Print. It's in the top-right corner of the screen. Your item will begin printing.
Related Post: