The canon ts3322 printer is one printer that enables users to print swiftly and conveniently. The output from the canon printers is always up to the mark with good quality. You can print, scan and fax from the same printer, and with the wireless connection, you can do it wirelessly. However, if you are unable to set up the printer to use then this article can help you. Here we will discuss the basic steps to connect the canon ts3322 printer to wifi. So let us begin and discuss!
First of all turn on the Printer by pressing the power button.
Next, hold down the printer's Wi-Fi button until the on light flashes.
Press the "Black" button after that. Then, on the left, hit the "Wi-Fi" button.
Make sure the Wi-Fi light flashes fast and the on light is illuminated after you're finished.
Within a few minutes, hit the WPS button on your access point.
When you're finished, the blue Wi-Fi light on the printer will continue to blink while it searches.
When connecting to the access point, both the Power and Wi-Fi lights will blink. The Power and Wi-Fi lights will stop flashing and remain lighted after the printer is securely connected to the wireless network.
Make sure the Wi-Fi light and the ON light are both illuminated once you've completed all of the instructions.
Confirmation of Network Settings
You may print out your printer's network settings if you want to verify that your printer has properly connected to your wireless network without the need for a USB connection.
Your printer has to be turned on.
In the printer, put in an A4 piece of paper or any letter-sized paper.
Take a moment to press and hold the Resume/Cancel button until the alarm light flashes 15 times. Once you've released it, you'll see a printout of the network information page.
Make that the connection is active and the SSID (the name of your wireless network) is right.
That's all there is to it! This is everything you need to know about how to set up WPS. To get the most out of your printer, be sure to utilize the included installation CD.
Add Your Canon TS3322 Printer
After completing the first step of the connection, you are now in the second phase. In order to get the job done, you must add your computer once you've properly linked the printer to WiFi. By following these instructions, you'll be able to:
Windows logo and R keys must be simultaneously pressed to open the Run command.
Finally, type Microsoft.DevicesAndPrinters into the box and click OK.
Follow the onscreen instructions to add a printer by clicking Add a Printer.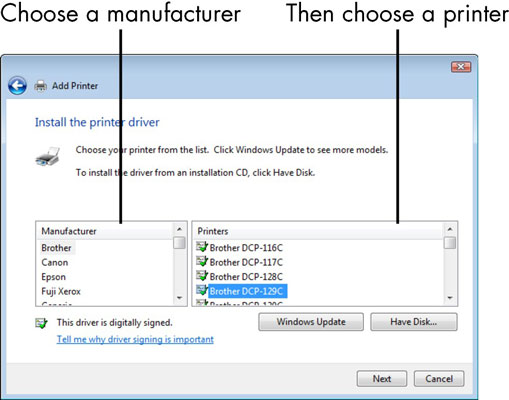 Congratulations! You have successfully connected your printer to your WiFi network. Do not shy away from testing a page. It should work!