If you want to be able to print from your Canon printer by connecting to your Phone, then take a look below for how to print from a Phone on a Canon printer.
Procedure 1: Print from your Phone with Cloud Print:
Open the file you'd like to print (anything from Google Drive docs to pictures stored on your phone).
Select the Menu button (the three dots in the top right corner).
Slick on Print option..
Select the 'down' arrow (next to Save as PDF)
Select the printer you want to print from. If you can't find it off the bat, select All printers to bring up a list of options
Once you're all set, click the Print button (usually printer-shaped).
Procedure 2: Print Using AirPrint on iPhone.
First of all, you must make sure that your Cann printer is powered ON and is connected to wifi.
Now, use the AirPrint app on your iPhone and tap on the operation icon to get to see the menu options.
In the options of the menu, select the option of printing.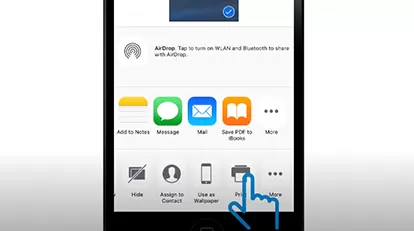 Below the options of the printer, the user is required to select the model that is being used.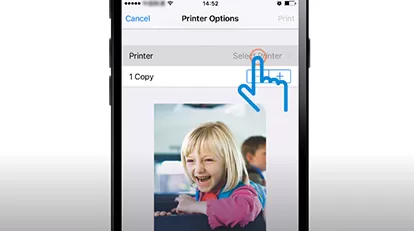 Click on the Print option.
Procedure 3: Print text messages on your phone
For printing text messages specifically, the easiest option is to use an app like the conveniently named SMS Backup & Restore. This app simply backs up your SMS messages to your phone, email, or cloud services like Dropbox or Google Drive. Just backup the conversations you want to your preferred destination (I found backing them up to Gmail works quite well) and then navigate to where the files are stored. For example, backup your files to Gmail, then go to your Gmail account and select the "print" option in the options menu to print them.
Note- Google cloud Print services are compatible to use with Android devices. You can install it to add the Printer. Open the app, Pick the Printer to start printing your documents