If you've bought a new Brother Printer and want to connect it to Wi-Fi or a Wireless network, then this tutorial is perfect for you. Here we've covered some of the best methods to get your Brother Printer Connected to Wi-Fi.
Step 1: Reset the WiFi Connection on your Brother Printer
Now that you've got the SSID and WEP key or Wi-Fi password follow the steps below to reset the network of your Brother Printer.
Turn on your Brother Printer.
To reset the wireless connection press the Menu button.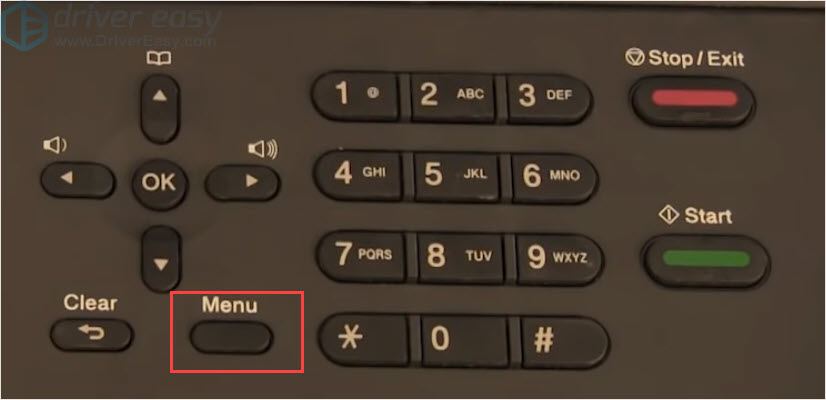 Scroll down to Network with the help of down arrow key on your printer and Press OK.
Scroll Down and Select Network Reset.
Hit on the up and down arrow key to choose "WLAN" and click on "Ok"
Select the "Setup Wizard" option by using the Up and Down key and then click on "Ok" again.
When you see the "Wifi enable" option, press "Yes" on it.
Now, the Brother printer will automatically search for the wireless network from the available list.
Select your WiFi network name from the list and press "Ok".
Next, it will ask for the WiFi password. Enter your correct password and press "Ok".
Step 2: Connect Brother Wireless (WiFi) Printer to Windows
Firstly, turn on your Brother printer and connect it to your WiFi network.
Then, visit the official website to download the driver for your Brother printer.
Search your Brother printer's model and click on the "Download Driver" option as per your Windows compatibility.
Now, the driver installation will begin on your computer. Wait for it to finish.
Click on the downloaded driver file to open it. Thereafter, finish the installation setup process by following on-screen instructions.
Then, open the "Run Command" from your Windows start menu and type "Control Panel" in the dialogue box, and click on Ok.
From the control panel, select "Device and Printer" option.
Wait for a few moments to complete your setup.
Finally, now a connection has been established between your Brother wireless printer and your Windows computer.
By following these steps correctly, you will be able to successfully connect your brother's printer to wifi. Hope this article is helpful to you.