Why is Canon Pixma Ts8100 Going Offline?
Printers are machines and sometimes during their life at least once they fail to perform. The printer also goes offline sometimes, and if your Pixma ts8100 Canon printer is showing offline notification then you can fix it with simple steps.
So let us start the guide to remove the offline error.
How To Resolve Canon ts8100 Printer Offline Issue?
Solution 1: Check Printer's Connectivity
Start with diagnosing your printer's wireless and wired connectivity. You can make certain checks to ensure the connectivity is OK; here is a list for the same:
Check the health and placement of all connected USB cables. Don't use long, twisted, or loose USB cables.
Cross-check your right Canon printer is added into your system.
Check your printer is connected correctly to your WiFi network.
Ensure your computer and the printer is connected to the same WiFi network.
Check your wireless router and modem connectivity.
Solution 2: Check Printer Settings
Whether you have a windows system or a Macbook, printer settings can be managed from the control panel. Checking printer settings on your system is somewhat an advanced-level job. If you think you can understand system configuration, then check the following:
Restart your router to clear any problem in the network. Whether you are using a Wired/Wireless printer; this is for all.
In the system, Settings check if your printer status is "Online" (sometimes it is set as "Offline")
Clear all pending printing jobs.
If your network has added more than one printer; make sure Canon printer is set as "default."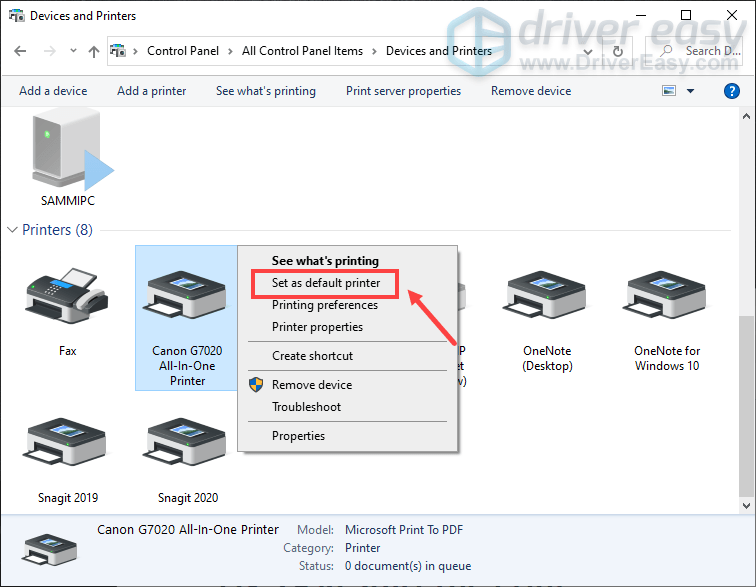 Check with the default IP and gateway IPS of your printer and the network.
Solution 3: Control the Print Spooler
A simple restart to the Print Spooler service can get back your canon ts8100 printer back online. To restart the print spool, do the following:
Press Windows Key + R together.
Type services.msc. in the appeared box & click 'OK.'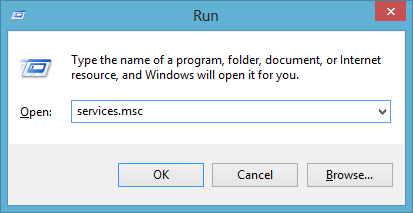 A new window will open; right-click on the 'Print Spooler service."
Click on the 'Restart' option.
Solution 4: Reinstall your Canon printer software
Your printer offline problem is probably being caused by driver issues. The steps above may resolve it, but if they don't, please reinstall your Canon printer driver.
On your keyboard, press Windows key + R key together to open a Run box. Then type devmgmt.msc in the box and click OK.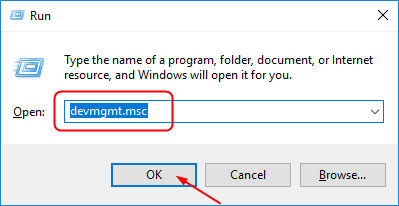 Find your Canon printer driver under Print queues. Then right-click on it to choose Uninstall device.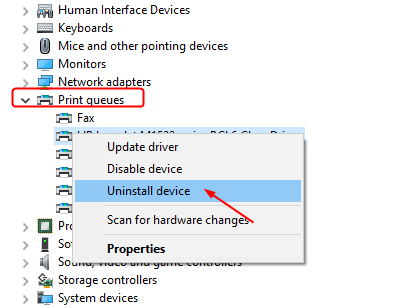 Download the latest driver for your printer model from Canon official website. Then install it on your computer.
Wait until the process completes, restart your printer and computer.
Solution 5: Reconnect to WiFi Network
Your printer might be struggling to get connected to your WiFi network. A printer without a network connection can also show up as offline at times. So you should once disconnect and re-connect your printer to your WiFi network. Do the following:
Restart the printer and access the settings from the display panel.
Forget current wireless settings.
Reconnect the printer to the WiFi network using the WPS option.
Press and hold the WPS button on the printer until the LED starts blinking.
Now move towards your router and press the WPS button there also.
After a little while, you will get a notification displayed on the printer control panel. This message will indicate a successful connection between your printer and the WiFi network.